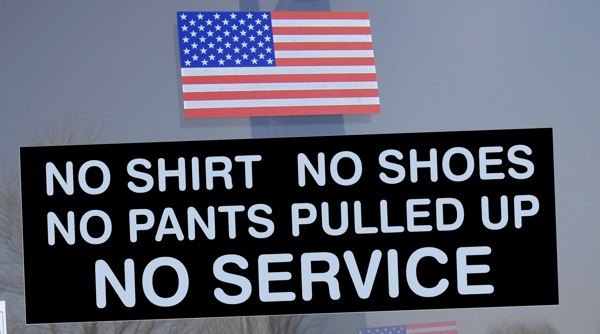 Image Credit: ArmourDieCutting.com
#ALSIceBucketChallenge may have possibly inspired the new #PullYourPantsUpChallenge. Americans and others from across the world have acknowledged #ALSChallenge. Almost everyone and virtually every celebrity participated. The purpose of the
ALS Ice Bucket challenge
is to raise awareness about a specific ailment and donating money towards research to overcome the
adversity
.
Image Credit: NY1.com
The ALS challenge is very interesting and worthwhile. It was a very beautiful thing see people from across the United States and other parts of the world such as Hong Kong come together in unity for a positive purpose.
'Facebook Anti-Sagging Challenge'
Mr. Malik King was interviewed today by CNN news. The discussion? Pulling your pants up. Millions of Americans hate to see others walking the streets and in some cases, places of employment, with their pants hanging below the waistline. People are fed up seeing young males and females with sagging pants. It's rumored the "pants sagging fashion trend" allegedly emerged in ...